A levy is defined as "an imposing or collecting, as of a tax, by authority or force, the amount owed or collected." Garnishments and levies are the legal action taken by the creditors to seize the personal property of the debtor.  In common levy is always imposed upon your financial accounts and personal properties, but garnishments apply to your wages.

What is levy?

When creditor enacts a levy against you, it means that the creditor freezes your financial account and then recovers money through that account to cover your debt.  Then creditor will take any amount (money) you submit in the account till the credit is cleared.(until the debt is paid off in full).
Usually Levies come from the government departments such as IRS, Department of Education, or any other revenue collecting federal agency.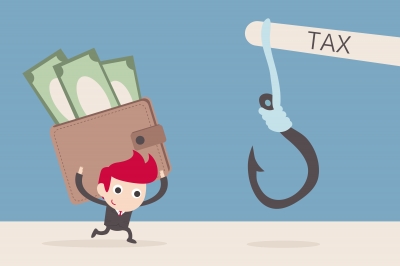 Private creditors, for example credit card companies may sometimes executive a levy in case of non-payment of funds and at the same time they come to know about your active account in which money may exist.  However the private creditor needs permission of the law (orders of the court) before it can attack your bank account.  This means you will receive prior notice (information) of an impending levy so to remove the funds from the account beforehand.

A levy is a legal attack on your property to cover a tax debt.  A lien is quite different from levy, a lien is a claim used as security for the tax debt.  If you fail to pay your taxes within the time limit the IRS may seize and sell any type of personal or real property in which you are interested in. For example
IRS could seize and sell property which you own your personal belongings (such as your car, own house or any other usable assets like boat).
They could levy payable amounts, that is kept by someone else, or about to pay you or give you such as your wages, retirement accounts, dividends, back accounts, rental income, licenses, the cash value of your insurance policies or commissions and amount receivables.
The IRS generally levy only after three basic requirements are met:
Firstly IRS assessed the tax and sent you a Notice and Demand for payment.
You ignored or say no to pay the tax.
IRS sent you a Final Notice of intention to Levy and Notice of Your Right to A Hearing (levy notice) delivered at least 30 days before the levy.  IRS may give you notice in person, or leave it at your home or your place of work (business) or also send it to your certified mailing address (registered).
Please note: If we levy your state tax refund, you may receive a Notice of Levy on you state Tax Refund, Notice of your right to hearing after the levy.

If a levy upon your wages, bank account or other properties are causing you a hardship, you should call IRS department telephone number on the levy or correspondence immediately and describe your financial crises (status).  Service is available from 8 a.m. to 8 p.m. from Monday to Friday.

If IRS came to know that levy is creating an immediate economic hardship to you, the levy may be released.  But it does not mean that you are exempt from paying the taxes (balance).  The IRS will work with you to reach (establish) payment plans such as to set the monthly installments till the tax is to be paid. 

You may ask an IRS Tax Attorney  to evaluate your case, or you may demand a Collection Due procedure hearing with the Office of Appeals by filing a request for the Collection Due Process trial with the IRS office written on your notice.  You may file your appeal within 30 days of the time on your notice.  Some of the issues you may discuss include:
If you paid all your taxes before the levy notice.
If you were in bankruptcy, we assessed the tax and sent the levy notice and subject to the auto stay during bankruptcy
We made a procedural error in an assessment.
If the time due for paying the taxes expired before we sent the levy notice.
You have provided with no opportunity to dispute the assessed liability.
You desire to discuss the collection options.
You desire to make a spousal defense.
At the end of your hearing, the office of Appeals will issue a determination notice.  You will have 30 days after the determination date to bring a suit to contest the determination.  If in case your property is levied or seized, contact the employee who took the action.  You may ask manager to review your case.  If the matter is still unsolved the manager can explain your rights to appeal to the Office of Appeals.
Levying Your Wages, Your Bank Account, Federal Payments, State Refunds.
If we levy your wages, like salary, federal payments or state refunds, the levy will end when:
The levy  is released,
You pay your tax debt, or
The time terminates for legally collecting the tax.
If we levy your bank account, your bank account must hold funds you have to deposit, up to the amount you owe, for 21 days.  This holding period allows time to resolve any issues about account ownership. After the period of 21 days the bank must send the money plus interest, if it applies to the IRS.  To discuss your case, call the IRS employee whose name is shown on the Notice of Levy.